"Why don't you do the six-hour race anymore? That was awesome!"
A few years ago, we suspended the Checkpoint Challenge (aka the "sprint race") because we were doing the 12 hour race the first day and that race the second. It was SO MUCH WORK for very little return. The six hour was the same.
But then we got better at putting on events, on budgeting, and on not undercharging for awesome stuff. (Though our business mentors say we still do – what do you think?)
When mud runs and obstacle course runs (OCRs) got popular, adventure races seemed to die out and so we went that way, developing a really epic Mud Mash. But lawdy, does it take a long time to build and operate. Our first love is AR . . . and now that millions of people are flocking to OCR races, we thought . . . we bet there are enough people out there going, "Is that all there is?" and took a bet that there was – and we brought back the Checkpoint Challenge last year.
It lost money. We gave away entries, did what we could to get people psyched, and all our regulars came back, bringing friends, but it was still a loser.
We knew it might be. That's okay. Our staff had a great time, and so did the participants, and it yielded one of my favorite all-time photos of everyone after: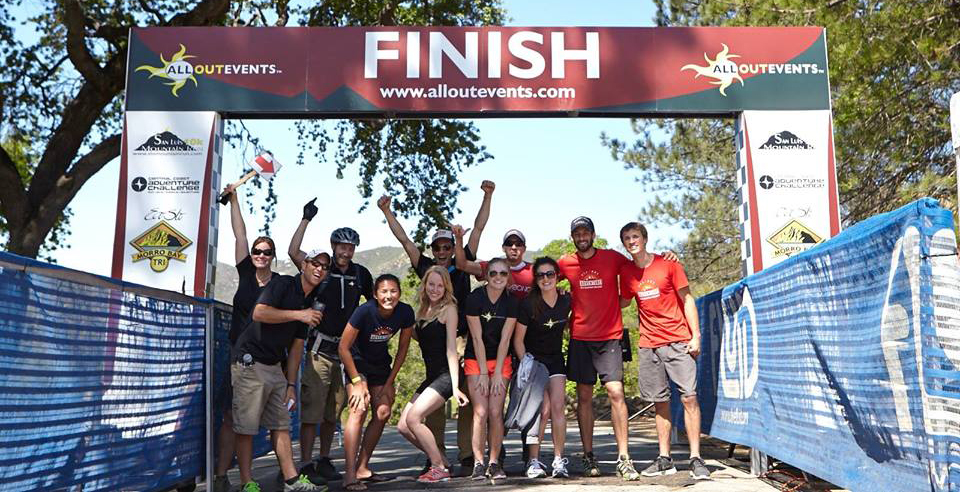 This year, we put together the budget, and it looked good. We were gonna do this thing.
As sales started coming in, people kept asking about the 6 hour race again . . . and really, what more work would it take to  be doing that as well? A couple more checkpoints set out and a ropes section? We knew the lake like the back of our hand – a couple hours more work and some more staff expense for something twenty people might love who ordinarily might not come to the event? Do it!
And come, you did. This year was a record show up for both events: 60 registrants in the 6-hour race and an even 200 for the partner race. We'd love to get better numbers for both – but it's  a process, and honestly, we didn't have time to market it as usual – we're simultaneously building a second climbing gym while peak race season hits. (Oh, you didn't know the principals of All Out Events also have the country's first and premier non-profit bouldering gym? Now you know why our ropes sections are epic.)
But it surpassed all expectations for both races, and we are psyched! We invested in pretty little stickers because people asked, and a new finish arch – and hired a designer to do our winner jerseys, pint glasses, and event shirts (usually we just do it ourselves, thank God Kristin spent most of her youth taking art lessons). We think they turned out pretty rad:
All Out Adventure Series is here to stay, and All Out Events is angling to focus all its energy into developing the race community on the West Coast and beyond for the forseeable future – and that means not only having epic races, but great flipping branding that people will proudly show off at every opportunity.
The plan was to have the 6-hour teams and solos take off at 7 am – keeping traffic minimal for the partner teams and having everyone finishing around the same time and not in the heat of the day (It's March. There should be rain, not heat – but it seems like Mother Nature likes to give us hot weather for our races the past few years.) We had a couple issues with this – miscommunication between people renting boats from the lake and the lake commissary meant teams didn't have boats – and so we let them use our rental kayaks that we'd reserved for the sprint racers.
It went off beautifully: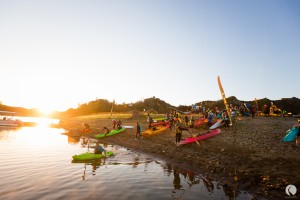 But when it came to start the sprint race – some of the boats hadn't returned. And some people thought they'd registered for an earlier wave than they had. Oooops. Lesson learned there: bigger spacing of waves and boat assignments required. We already fixed it for next year's registration. (Super deal on right now for early reg!)
This resulted in a chain effect of not having enough boats and postponed waves and that SUCKED. We admit it. Publicly. In this post. It literally made us sick because we like stuff to go off without a hitch.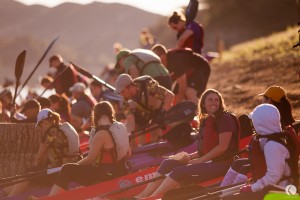 But, this was the first year we tried this, so now we know. 🙂
But once everyone was on course?
Yeah, I've personally done this race. It's AWESOME. Our staff photographer really got after it this year to show you: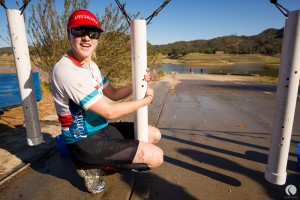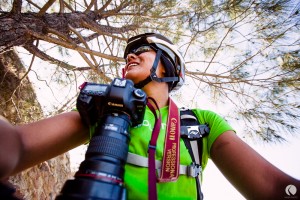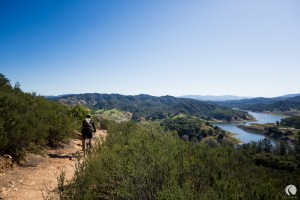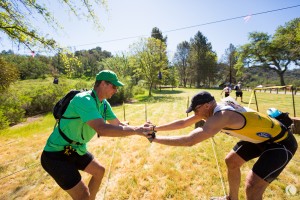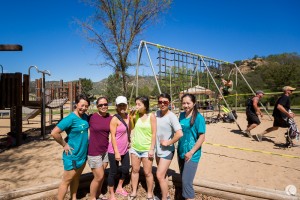 Awards got complicated with the wave jumpings and wave delays, but it got sorted. We also seem to have made a much longer course than anticipated for the 6 hour race – ooops. Next year, we're ready for the perfect race from a direction standpoint.
But how about our racers, how did they feel?
Some responses from our post race survey:
"Incredible! Accomplished. Thankful The comradeship from the fellow competitors on the course was exceptional and fun."
"Exhausted! The course kicked my butt. And it was Awesome as expected."
"Yours are the best AR events of the year. Bar none in my limited experience."
And maybe the whole reason why we keep doing this?
"I was too weak to run this race last year due to prostate cancer surgery. This race was my goal to prove something to myself and tell cancer to kiss my ass. Thanks to your event and your hard work, I've accomplished something special, regained my strength and newfound zest for life. Cancer free for two years! It was more than a race."
People bonding with friends (or their kids or family), coming back from injuries, birth, or telling themselves they can handle it . . . that's what AR is about. Nobody telling you to be a certain way or live a certain way – no artificial obstacles in your face (okay, for this race? a few), just you and your team (or your lonesome) getting through a true adventure in the wild.
Until the Dawn to Dusk! (10th Anniversary!)
Love this? Sign up for next year now and tell your friends! Also, join us over at our Facebook group to meet your fellow AR alums!