200 Elite Athletes From Across the Country Bike, Hike, and Paddle for 12 Hours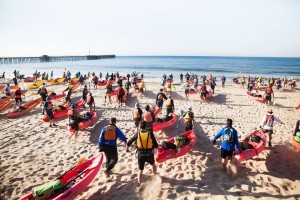 San Luis Obispo – The All Out Adventure Series, the largest and longest running of its kind has drawn endurance athletes to the central coast for over a decade.
The race will start at 7 am on May 9 at an undisclosed location (racers receive a map and a passport for marking checkpoints assigned throughout the course, but are not told course ahead of time). The event will traverse both public and private lands normally inaccessible to the public.
Racers will need to blend wiles needed for navigation on an unmarked course, fitness to endure 12 hours of non-stop movement, and possess the knowledge to finish the event unsupported. Online registration closes Tuesday, May 6. Entries start at $220 and include shirt, finisher prize, free beer and bbq provided by Sunset Honda and Central Coast Brewery.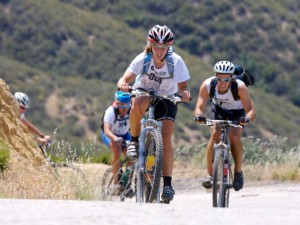 "This is not a group of people looking to prove themselves like you'd expect," Said Kristin Horowitx, event producter. "Participants range from ages 13-61 this year, with mother-child teams, co-workers, and professional teams all competing alongside one another. It's a chance to get out into nature with people you love and new friends and see some amazing things you wouldn't ordinarily." The race has many optional checkpoints that professional teams like Team TecnuExtreme and DartNuun will gather while beginners are encouraged to strategize only mandatory checkpoints and other extras.
The first in the series was on March 28 and saw a record number of teams for the combined shorter team event and introductory 6 hour race. The third event in the series will be a 24-hour adventure going from Mammoth to Bishop on June 6/7.
About All Out Events
All Out Events has been operating the adventure race series on the central coast for over ten years. The company puts on local favorites such as Morro Bay Triathlon and Mud Mash. To learn more visit www.allouatadventureseries.com, or call us at 805.748.1478.]
###