Kayak – Bike – Trek – Ropes – Obstacles: Welcome to Adventure Racing. Welcome to the ultimate endurance challenge race . . . .


"When I finished, I was exhausted, a little delirious & so freakin' proud. More accomplished than I ever felt in my entire life! I had been feeling so unmotivated in my activities lately & this race has totally given me that old spark back. I have never worn a race shirt more proudly." – 2013 Racer (who celebrated her anniversary with her husband doing it again in 2014)
If you're ready for something different – something that takes triathlon, rips it offroad and takes away your ability to plan until right before you begin: welcome. If you're looking for something beyond mud runs and obstacle course runs, this is it.
Millions of people have participated in marathons, color runs, and bike rides, but you're looking for more. You're looking for the next challenge, the next way to test yourself, and the best way to really find out what you're made of.
Feel free to read top to bottom or click on the buttons below to jump around.
Welcome to Adventure Racing.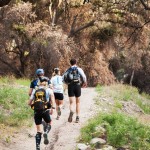 We don't measure our races by distance, we measure by time. Whether the race takes 2-4 hours, 6 hours, 12 hours, 24 hours, or multi days . . . it's on you to get it done. You won't find sandbag carries or slip and slides (most of the time, anyway) – but you will find kayak portages and steep, gravelly terrain to cross. You aren't out there with thousands of people –  you're out there with hundreds – and you're out there. You may not see anyone for hours at a time: this is real adventure.
Adventure racing (traditionally, that is) is generally comprised of solos and teams (a traditional, professional team is usually three men and one woman) who traverse an area of land gathering checkpoints on foot, by mountain bike, by kayak or swimming, and by special challenges such as rope rappelling and traversing. It is not unheard of to cover 50+ miles a day in one of these events.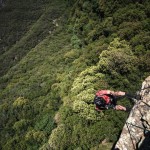 Your hydration and nutrition is on you – coming to you in the form of plastic bins in transition areas. Your feet are blistered? You have to push through – no one's coming in a vehicle to take you off course – they can't. This is old school in the tradition of thousands of years of explorers leaving comfort of the know behind in search of something more.
But is it fun?
Type 1 Fun is your usual 5k themed run or obstacle race: fun in the moment and relatively fun to talk about afterward. It's a sunny day, playing outside with your friends – going off without a hitch. Our short-form races can be this, absolutely.
Type 2 Fun is the kind that's fun to plan, but there's a bit of suffering in the process, but you've got some stories to tell at parties and the bar for years to come. This is the sweet spot. Marthoners and triathletes know this spot – but after a while, this can get stale. The same distance, the same training – all to beat your PR. Adventure racing throws the unknown at you: did you train right, enough? You won't know until you're on the course, seeing beautiful stuff and having a wild adventure.
Type 3 is a little darker – it doesn't sound like a good idea at the time, it's committing and scary when you undertake it, but the rewards stay with you the rest of your life. That's where things get serious – that where multi-day expedition races begin.
Adventure racing is all of these: our Checkpoint Challenge is designed to whet your whistle, get you on your bike and kayak and end the day smiling with friends – beer (or root beer) in hand.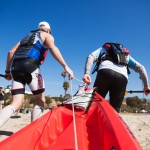 The Dawn to Dusk seems a little daunting but doable – it's been described as harder than an Iron Man and definitely tougher than Tough Mudder – the stakes are higher – but you know that when the sun goes down, you'll either be at the finish with warm food in your belly or we'll be on our way to find you.
So, not only is it FUN – it's going to impact how you see the world – and you'll meet amazing, supportive people along the way.
Why All Out Events?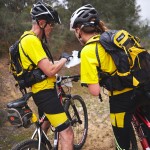 All Out Events has been the only full-time professional team putting on adventure races on the west coast for the past decade. We know what we are doing  – we've had everyone safely in their hotel beds or sleeping bags at the end of their journey for that time and we pay attention to what our racers say. We survey before events and maintain a dialogue throughout the year about what we are doing right and wrong. That's why National Geographic Adventure Magazine awarded us the top beginner adventure race and why our races are the highest attended in the continent. Try us and you'll get it.
How Do I Find Out More?
Want to know what to expect? We've got an online library of trip reports and training tips to get you where you want to go.
Join our group on Facebook and chat with other All Out Adventure series fans and alums!
Are You Ready?